---
10 Handy Online Image Editors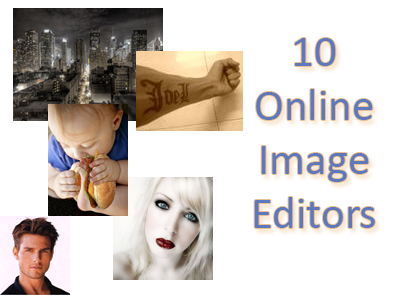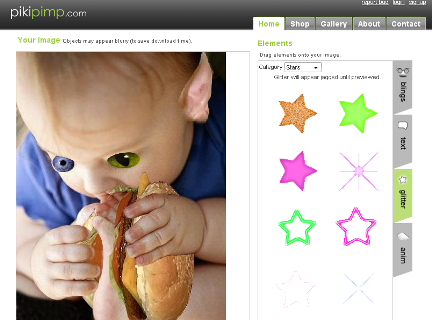 Pikipimp:
Pikipimp is an online image-manipulation tool that lets you "pimp" your photos. You can start by uploading a photo either from your pc or a URL. Next you choose an object category like earns, nose wigs, etc, then drag and drop them onto your photo. You can also resize, rotate and even adjust the transparency of each object. When you're done you can download the pimped photo or embed it in your site using provided code.
Pikipimp requires no registration, though signing up will allow you to store and edit your images, vote on other pimped pix and more.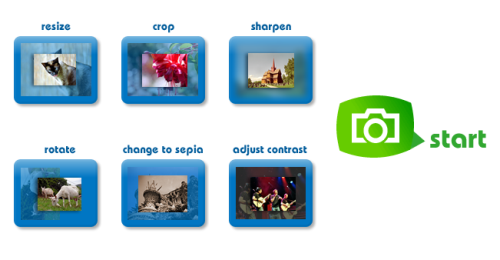 OnlinePhotoTool:
OnlinePhotoTool is a simple online photo editing tool which enables you to resize, crop, sharpen, rotate, adjust sharpness, etc.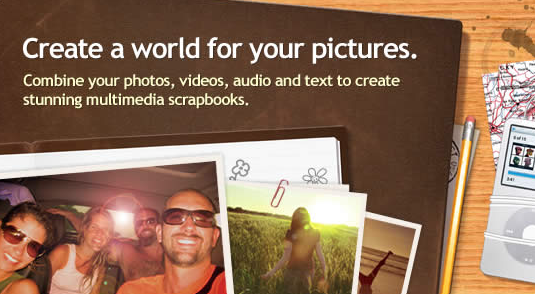 Scrapblog:
Scrapblog is something more than an online image editing tool. You can combine your videos, photos, text and audio to create stunning multimedia scrapbooks. You can share your creation with your friends and family. You can also create photo books and DVDs out of your creation, pretty cool isn't it?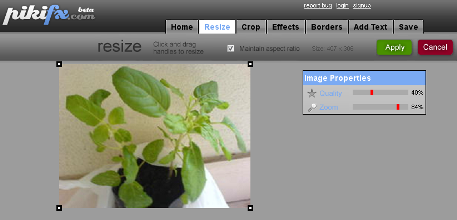 Pikifx:
Pikifx is easy, fun, addictive and very handy to anyone wishing to add some pizzaz to their images. With Pikifx users can upload their images and add a range of cool effects. You can crop, resize, add borders, change color, add text, etc.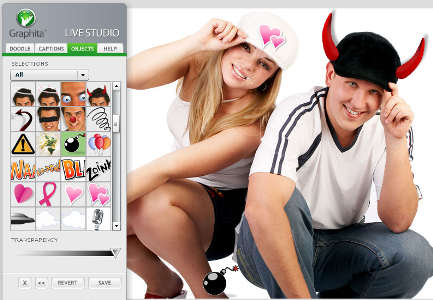 Graphita:
Graphita photo editor is a fun photo editor for making funny pics. In this editor there are doodle tools, caption tools, and lots of stuff. You can upload your images or use one from the ones already available in the site.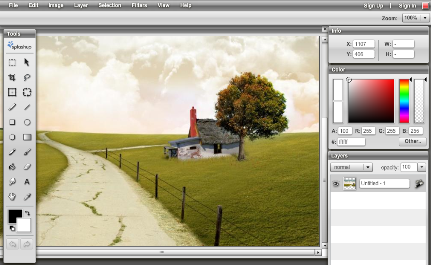 Splashup:
It is an advanced online photo editor with an interface similar to Photoshop's. You can use images from flickr, facebook and picasa. You can also upload images from your pc.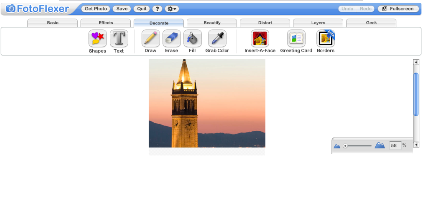 Fotoflexer:
Fotoflexer allows you to edit photos directly from MySpace and Facebook. It has a lot of features. You can add various kinds of effects to your pics, add decorations, resize, recolor, smoothen, etc. You can also add layers to your pic.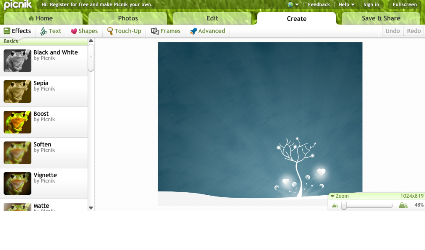 Picnik:
Picnik makes your photos fabulous with easy to use yet powerful editing tools. Tweak to your heart's content, then get creative with oodles of effects, fonts, shapes, and frames. It's fast, easy, and fun. It is an editor full of features, including more than a few professional effects you can apply to your images, such as vignettes, cinematic scope, focal soften (and even doodles). You can open photos from Flickr, Facebook, Picasa, webshots, etc or upload pics from your pc.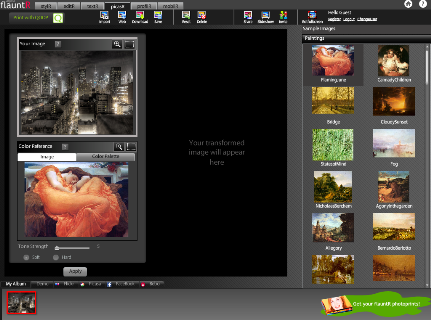 Flaunt R:
Flaunt R is a great online image editing service which has a wide range of features. Moreover it's quite fast and easy to use. It has different sections like; editR, textR, stylR, profilR, etc. It works in almost every browser without any problems.
Snipshot:
Snipshot features Basic editing tools like crop, rotate, resize and image adjustments like contrast, brightness, saturation, sharpness and hue. You can also edit big images of up to 25 megapixels (5000×5000 pixels) in size! You can enjoy Pro features for $9/mo.