---
How To Get Windows Vista SP1 via Windows Update
Many Vista users are looking forward towards Vista SP1. This service pack includes many bug fixes and will also increase the performance of Vista. Vista SP1 isn't officially available yet, but if you are interested in downloading Vista SP1 then you can download it directly from Windows updates with the help of a registry hack. It is pretty much similar to the previous registry hack which was used to download Windows Xp SP3 via windows update.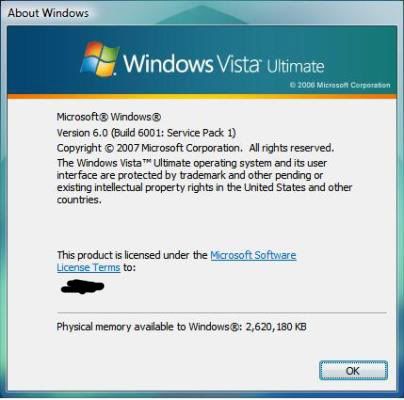 The Vista SP1 build 18000 also known as Release Candidate Refresh 2 and the RTM (Release to Manufacturing) are all the same.
Follow the following steps in order to download the Vista SP1 from Microsoft:
1. First Download the VistaSP1WU.cmd, then login in as administrator and double click the file to execute it.
2. Wait for a conformation message.
3. Now check for new updates in the windows update. You will find Vista Service Pack 1 listed in the updates.
4. Download and install it.
Is this thing safe?
This is the exact way how the Microsoft's Beta testers download and test the Vista Service Pack1. It was given by Microsoft to beta testers on Connect on Jan23rd. So you don't need to worry about Microsoft catching you.