---
USB Humping Dog
Like to have a dog in your house which doesn't need food, doesn't pee or doesn't bark? Then here's a horny dog which doesn't need or do any of the above but just doesn't stop humping. It's a USB dog which can be plugged into your laptops or pcs USB port, once plugged it will start humping.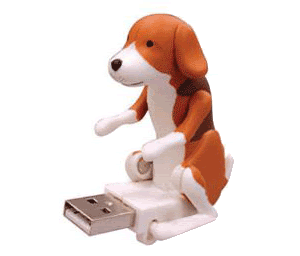 Unfortunately this USB dog doesn't have any memory and hence can't store data. If you liked this thing then you can get one for around $3-$15 from ebay. They come in different colors – brown, black, white, etc.
Wanna see how this dog humps? Check out the below video.