---
Shareaholic: A Social bookmarking Firefox Addon
If you are a Firefox user who likes to submit articles to digg, stumble interesting posts, mixx juicy articles, bookmark pages on del.icio.us, then here's a cool Firefox addon for you.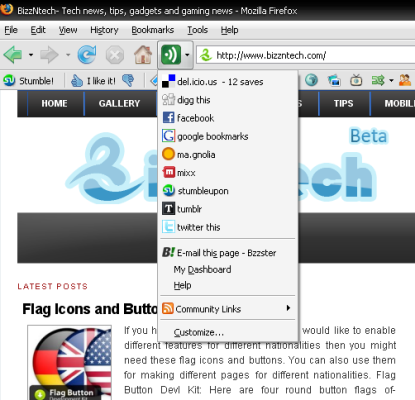 Shareaholic adds a small menu to firefox which enables you to submit articles to tons of social bookmarking sites with just a few clicks. It's really helpful as it saves a lot of time in case you use many social bookmarking services. Shareaholic also helps you to e-mail the web page directly to a friend. It also lets you know how many times the web page you're on has been dugg or saved to del.icio.us.
It works with Firefox 2, 3, and Flock and Songbird. You can download it from here.
[via-Mashable]