---
Din-Ink- The Pen Is Mightier Than The Forke
Din-Ink is a concept pen which is meant for people who would like to have their meal at their work place. The pen has three types of caps- a fork-cap, a knife-cap and a spoon-cap. These caps can be replaced with the normal pen cap.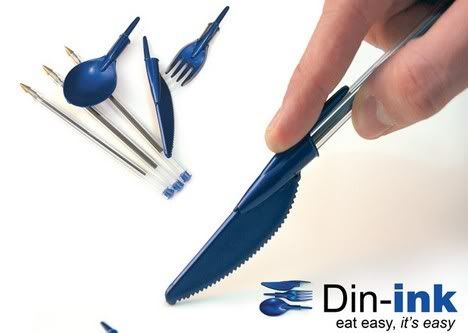 The best part is that these pen caps are made from renewable resources, like natural starch and fibres, to be 100% biodegradable and atoxic, warranting the best alimentary use.
You can check out the official site- Din-Ink for more info.