---
Cartoonize Your Picture With Befunky
Bored of using Yahoo avatars? Want to try out something new? I got something really cool and funky for you. It's Befunky! With Befunky you can create custom avatars for your facebook, orkut or any other forums.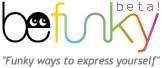 Befunky has two main applications- Uvatar and Cartoonizer.
Uvatar:
Using Uvatar, you can create custom avatars by choosing among different sets of faces, hairstyles, clothes and accessories. They also have a custom Uvatar option where the BeFunky team will draw a custom one for 5$. The Uvatar application is currently under beta phase, once the Beta stage is over you will be able to use your cartoonized potrait. This is something really cool isn't it? But you got to wait a little bit.
Cartoonizer:
Using cartoonizer, you can upload any picture or you photo and create a black and white sketch, a digital painting or even a comic out of it. You can also use custom accessories, graphics and the text tool to make your pic funkier. I really loved the cartoonizer, the outcome of this application is really awesome, especially the sketches.