---
Few Keyboard Shorcuts To Help You Work Fast
Here are few keyboard shortcuts which may come handy to speed up your work.
WINKEY + M
It will clear your desktop in an instant by minimizing all active applications.
WINKEY + D
It also clears the desktop, however if you press WINKEY + D once more the applications will reappear.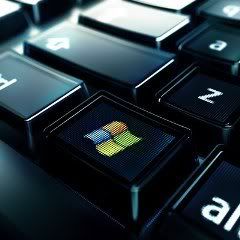 WINKEY + L
This will lock the computer; you can unlock it by pressing CTRL+ALT DELETE.
WINKEY + F
This will open the search assistant.
WINKEY + R
This will open the RUN command prompt.
WINKEY + B
Sets focus on the task bar, you can navigate by using the arrow keys; press ENTER to open one of the applications. You can't really see which icon is selected, but just wait a moment and the application info text will appear. If you press TAB the focus will be set on the desktop.
ALT + TAB
Move between active applications.
CTRL + O (CTRL + L)
This will open the location field. In Internet Explorer you can use this to type in a web address.
CTRL + N
This will open a new application window, either an empty window or a clone.
In Internet Explorer the new window will show the same URL. So it is useful if you want to maintain the old browser window, and not having to leave the keyboard to open another browser window.
CTRL + TAB
Use this short cut to move between tab panes, use CTRL + SHIFT + TAB to move in reverse order.