---
Two Tips To Speed Up Aero In Vista
Here are two small tips which will help you to increase your performance in Aero in Vista:
1. Disable transparency of windows:
Vistas transparency of windows is really awesome but it might not be great for users who don't have great pcs as it slows down the performance. You can disable the transparency in windows by following the below steps:
1. Right click on the desktop and select Personalize.
2. Select Windows Color and Appearance.
3. Uncheck Enable Transparency.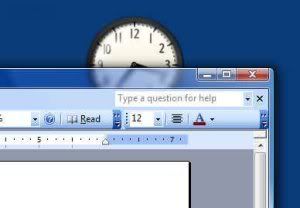 2. Disabling min/max animations in windows:
You might just love the minimizing and maximizing effect in Vista. But after a few days of use you may get irritated as it will increase the minimizing and maximizing time of windows. To disable this function you can do the following:
1. First click on the Start Menu enter SystemPropertiesPerformance in the search bar and hit Enter.
2. On the Visual Effects tab uncheck Animate windows when minimizing and maximizing.
3. Click OK.