---
5 Great Looking Concept Phones
We get to see some great phone designs from phone producers every year but most of those phones never see the production line they give us a small glimpse of what the phones will look like in a not so distant future.Here are a few great looking concept phones: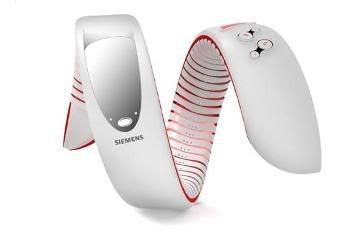 1. Benq-Siemens Snaked:
The Benq Snaked is a creepy looking concept phone which was exclusively designed for ladies. It is an ultimate symbol for fashion loving women to demonstrate an attitude of pride and consciousness towards the female body by supporting body curves and attract through an emotionally visualized body monitor.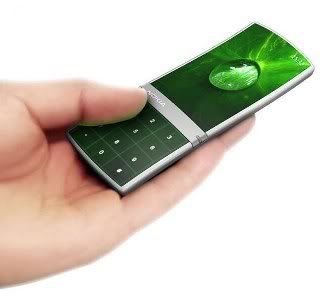 2. Nokia Aeon:
Nokia Aeon was presented by Nokia on their website in the Research & Development section. This phone is so slim and great looking; I wish it would hit the stores.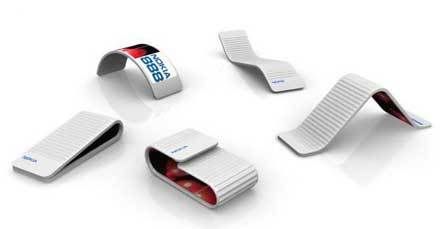 3. Nokia 888 Communicator:
The Nokia 888 communicator has been a rumor for a very long time. It was designed by Tamer Nakisci who won the Nokia Design Award. It has an awesome design and uses liquid batteries, speech recognition, flexible touch screen and touch-sensitive body cover.
4. Retroxis by Dark Label:
This phone was designed by Lim Sze Tat. It is encased in high polished polycarbonate renowned for its lightweight and toughness. It has an invisible OLED display that silently hides away when inactive.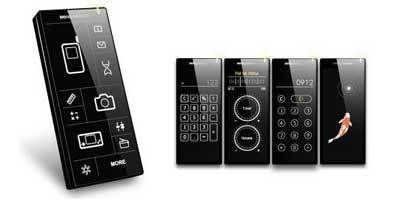 5. Benq-Siemens Black Box:
The Black Box uses a touch screen as its keypad. Depends on the functions you are using, the touch screen change the control layout immediately. This phone design was first spotted on mobil.idnes.cz. Unfortunately it will never see daylight.