---
How To Show Vista's Control Panel As A Cascading Menu
Some of you might want to view the control panel items as above in the start menu. You can do this by following the below steps: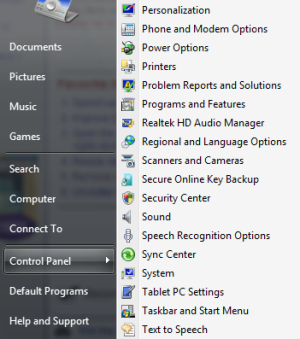 1. Right click on the Start Orb, and choose Properties.
2. Select the 'Start Menu' tab and click startmenu> Customize.
3. Now in the new box that will appear, check Display as a menu, below Control Panel.
4. Select Apply and Ok.
5. Now you should see the cascading menu.