---
KD Player With Skins For Sony Ericsson Phones
KD Player For Sony Ericsson phones:
The KD player is a music player for Sony Ericsson phones which can be used instead of default Walkman player or normal player. This player has a feature to show album art, so in case you have a walkman v1.0 player then you might like to use this one. It can be installed on most of the SE sets with 176*220, 240*320 and 128*160 screen resolutions.
You can switch between various player skins without patching the firmware. I have included few skins below:How to install:
1. Download the KD player from below.
2. Copy it to your cell phone.
3. Install it.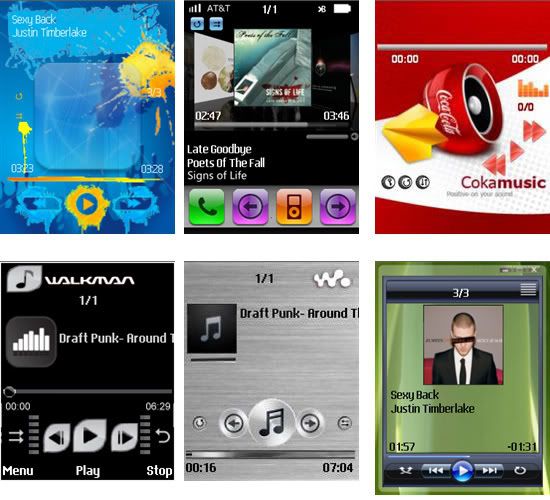 How to apply skins:
1. First copy the skin files to your 'Other' folder in your cell phone. (Copy both kdi and kds files)
2. Start the KD player.
3. Once main menu appears, go to menu> more> Change Skin > Open Skin File.
4. Now keep pressing select until you reach the 'Other' folder where you have stored the skin.
5. Select the skin and apply it.
Files:
KD player 0.8.6 for 240*320
KD player 0.8.6 for 176*220
KD player 0.8.6 for 128*160
KD player 0.8.9 for 240*320
KD Player 0.9.6 for 240*320