---
Globe That Floats In Mid Air
The Anti gravity globe is 4″ in diameter and floats above the mirrored chrome base finish. While you look at the picture the first thing that will strike your mind is, "How does this thing actually float?". This globe is very light in weight and uses strategically placed magnets and sensors to create the floating effect.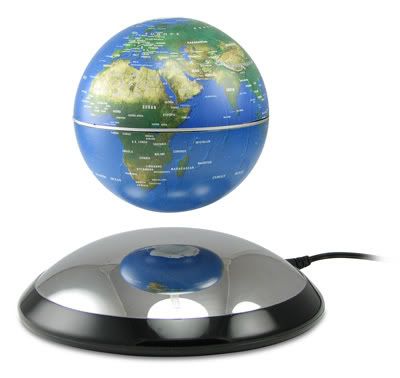 So, all you need to make it float is just plug in the base and carefully place the globe over top the center of the base. This globe is great for educational purposes as it shows the true scientific characteristic of the earth.
The Anti-Gravity globe is available for just $80. You can grab one from
ThinkGeek.