---
Plant Clock
The plant clock is a cute little concept design created by Ji-Hye Park. This clock is shaped like a flower pot and recharges itself with solar energy, just as a real plant does with photosynthesis.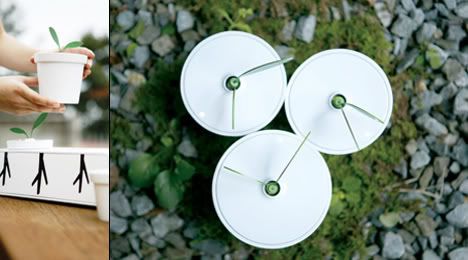 Once the clock is charged you can place it anywhere in your house. This thing adds a natural energy and makes us feel that we are being surrounded by calm and peaceful natural environment. If you look at this clock from the top you can read the time and at the same time it creates a feel of natural environment as it looks like a plant.
This is just a concept design; it would be really cool to have one in case it really existed. Well nowadays technology is developing at a great pace and almost everything is possible.
[via-yankodesign]