---
Adding Lyrics In Winamp
Wanna sing a song that's playing in your winamp but don't know the lyrics? Here's an easy way. The Leo's Lyrics Plugin now makes it possible. This plugin uses the ID3 data of the song to retrieve the lyrics. But in case there's no ID3 data then you won't be able to see any lyrics.
Installation: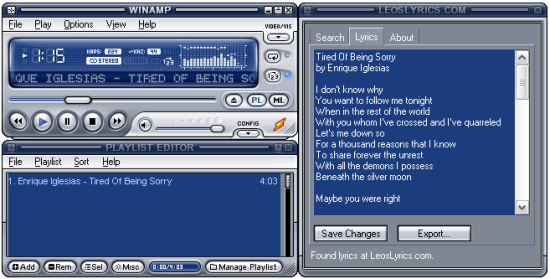 1. Download the Leo's Winamp 5 Plugin (v1.3) from here.
2. Run LeosLyricsPlugin.exe and follow the installation instructions.
3. The plugin should launch when Winamp is started.