---
1cm Thick LCD From Samsung!
Samsung has come up with a 40″ LCD which is amazingly just 1cm thick. I think this LCD has gone on diet. This TV uses LED backlight and is way too thin if you consider a HDTV. It is capable of displaying Full HD (1080p) video.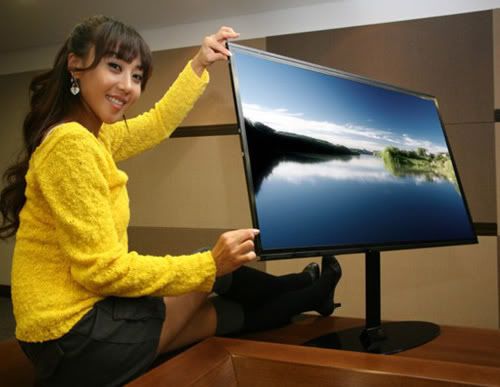 No word on pricing or availability yet.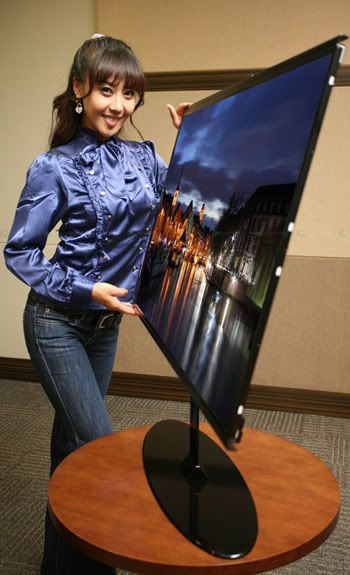 [Via-gadgettastic]