---
Whiskey Lovers Here's A Whiskey Pc Mod!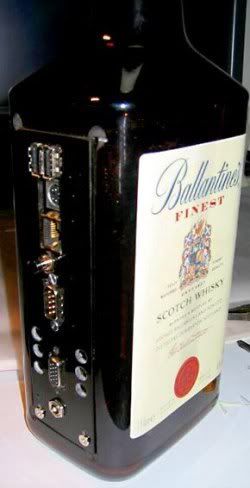 Here's a great alcohol pc mod. It was created by one guy at MetkuMods.com. If you look at this thing you might think this is just a fake pic but the fact is it's real and fully functional!
This guy loves whisky for sure, now you see that's the effect of whisky on a geek.
He had a bit of problems in the beginning while creating this mod, the heat was the main factor but later he managed to fix it.
[via-Gearcrave]