---
1TB Thumb Drive Made Possible By Nanotech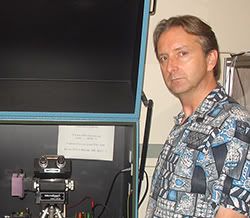 Researchers have developed a low-cost, low-power computer memory which will help to develop terabyte sized thumb drives. Oh boy! Now you can imagine the size of these drives. 1TB thumb drive!, well I don't think people will use optical media after this comes out.
"A thumb drive using our memory could store a terabyte of information," says Michael Kozicki, director of ASU's Center for Applied Nanoionics, which developed the technology. "All the current limitations in portable electronic storage could go away. You could record video of every event in your life and store it."
Hats off to researchers for inventing something really awesome which will create a new revolution in storage devices.
[Wired]