---
Xbox LIVE Gold Membership For Free!!
Xbox LIVE® Gold Membership For Free?? Well you read it right. There's a place where you can get one. You can get the 48hour free gold membership from Tropicana Twister. The fun part is that the membership once expires can be made again and again. Just follow the following steps: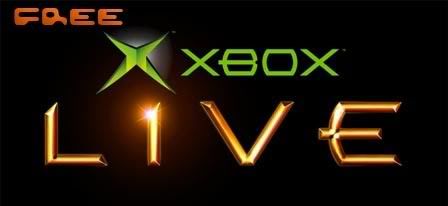 Instructions:
Go to Tropicana Twister page and sign up here
You will now be taken to the gaming page – click on I DON'T HAVE AN ACCESS CODE and make note of the code they give you.
Now Go back to the gaming page and enter the code in the "Access Code" field
Enter the security ID in the other field
Now click the LETS PLAY button
Now you may or may not win a price. If you win its great, but if you dont then you'll get this message:
Sorry you were not a winner this time.

Please accept this complimentary 48-hour trial Xbox LIVE® Gold Membership* from Tropicana Twister.

Your code to redeem the 48-hour trial is:
XXXXX-XXXXX-XXXXX-XXXXX-XXXXX
Now for signing up the 48 hour membership simply do the following, but in case if you already have a membership then jump to step 4
1. Connect Xbox 360™ to a broadband internet connection.
2. Press the Xbox® Guide button, and in the Xbox 360 Dashboard, select Xbox LIVE.
3. Follow the on-screen instructions to create your Xbox LIVE account.
4. Sign in to Xbox LIVE from Xbox 360 Dashboard.
5. Select Xbox LIVE Marketplace.
6. Select Redeem Prepaid Card or Promotional Code when prompted, enter your code, and enjoy!
Now this membership will expire and revert back to the free Xbox Live Silver subscription, the catch is once it expires simply repeat the steps and get access again.
[Via-Comnetslash]