---
Mod: Niko Bellic In San Andreas
Today, I was browsing for some GTAIV player skins for GTA SA, I got hold of this one. This mod replaces San Andrea's lead character Carl Johnson with GTAIV's Niko Bellic! If you don't know who Niko Bellic is, he's the lead character in GTAIV.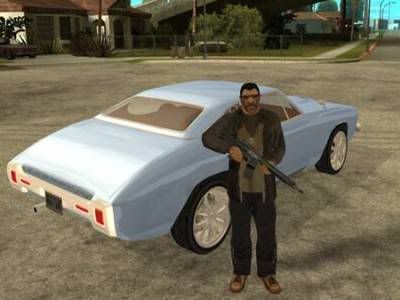 How to Install Niko Bellic:
Download IMG Tool first.
Download the filehere
Delete the files 'elvishair.dff', 'elvishair.txd' and 'field.txd' in player.img file in the models directory of your installation.
Add all the files that are in the zip to your player.img file.
Start up the game, and go and equip/buy the Combat Jacket from Binco, the Brown Boots from Zip, and the Blk Track Pants from Pro Laps.
Visit the barber in the bottom right-hand corner of the map and select the Elvis haircut (costs $1000).